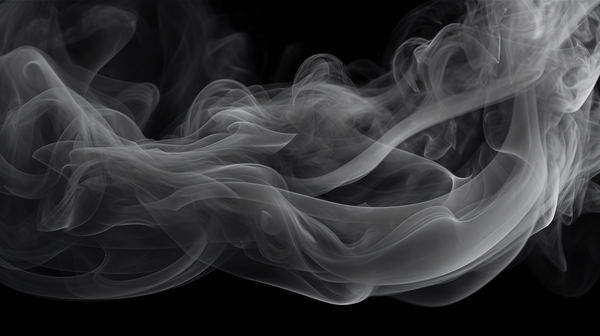 7/10: What is National Dab Day?
Everyone in the flower community knows what's in store when 4/20 rolls around. But did you know there's another day dedicated to the great art of flower consumption?
Introducing our favorite new summer pastime – 7/10, also known as National Dab Day. 
Over the past few decades, herb oils and concentrate products have taken the world by storm. With seasoned smokers and first-timers alike reaching for dabs as their method of choice, it's no surprise a celebration broke loose.
So, if you want to observe dab day the right way, keep reading to learn more about July 10th. For those looking to ring in 7/10 in style and treat themselves to a well-deserved holiday high, stock up on high-quality, hand-blown glass dab rigs from MJ Arsenal. 
What Is National Dab Day?
Though the origin of National Dab Day is unknown, the tradition began just a decade ago when consuming extracts worked its way into the mainstream.
Nowadays, dabbing is a staple for most people who partake. Whether it's a handheld vape, a quality dab rig, or a live-resin cart, flower culture has accepted dabbing with open arms (and lungs).
In fact, many flower enthusiasts have started swapping out their dry pipes for dab rigs, giving them more bang for their buck with highly-concentrated oils.
Though each method has its perks, venturing outside of traditional flower products and into easy-to-use concentrates is a great way for a seasoned smoker to break out of their slump. Though dry methods will surely always have a place in smoker's hearts, there's no harm in celebrating a new form of consumption with National Dab Day.
Why 7/10?
Unlike 4/20, whose date has a murky backstory, the significance behind 7/10 is right in front of your eyes. Just turn 710 upside down and with a little imagination, you have the word OIL spelled out. 
What started as a joke within the community quickly transformed into a widespread holiday for anyone to celebrate.
What's the Deal With Dabbing?
If you're unfamiliar with concentrates, you may be wondering what the hype around dabbing is. After all, why worry about extra equipment and methods when you can simply light up a classic joint and be on your way?
Though there's nothing wrong with sticking to flower, dabbing—in its many forms—allows for smoother hits and higher highs than other dry options on the market.
Between shatter, oil, live resin, and wax, the options are endless, allowing you to mix and match concentrates with different rigs or vapes until you find the perfect match. Essentially, using oils opens up new doors, allowing you to customize your consumption experience with fun rigs, vapes, and concentrates.
If you're still on the fence about dabbing, try hitting up local dispensaries and asking the bud-tenders for their favorites. Chances are, they can introduce you to new strains and methods to take your sessions to the next level.
The History Behind The Oil
Though dabbing is often the norm in today's culture, its rise in mainstream popularity is recent. However, that doesn't mean 7/10-friendly oils weren't around before the art of dabbing.
In fact, botanical use of the cannabis plant dates back nearly 5000 years. However, it wasn't until the 1940s that concentrates came onto the scene. By the 1970s, dabbing was well-known in the culture and only continued in popularity as time went on.
The Rising Popularity of Concentrates
As legalization spreads, so does the number of goods on the market. Long gone are the days of limited options, as sprouting dispensaries offer consumers a wide world of new methods—including hash oil.
Oils are versatile, making them a fan favorite across the board. For example, medical flower users often lean on concentrates for its ease, while session smokers light up waxes for heavy hits and highs.
Whether it's an oil dropper, an inconspicuous vape, an MJA Rig, or a topical rub, you can enjoy these oils your way.
Joining the July 10th Celebration
Though you don't need to wait around for an herb-related holiday to partake in the perfect session, consider hopping on the 7/10 train (and detouring for a pit stop at 7/11 to stock up on your go-to midnight-munchies snacks). Between dispensaries offering hot deals on flower products and local groups hosting celebrations, you're in for a treat this 710 day.
If you're unsure about where to find local hang-out spots or day-of deals, consider hopping on online forums where you can find updates on all things green. 
You can even join in the fun before the festivities begin by browsing MJA's selection of hand-crafted dab rigs. That way, when 710 day finally arrives, you'll be locked and loaded, ready to take your new rig out for a spin.
Info For First-Time Dabbers on 710
If you're a first-timer looking to celebrate dab day the right way, it may be smart to try a small amount initially. Many inexperienced dabbers underestimate the power of potent concentrates, leaving them in a greened-out state until the high settles.
To make sure your holiday goes as planned, practice with your dab rig beforehand so you know what you're in for on oil day. Though easier than it looks, lighting up a dab rig does take some practice to feel comfortable.
Or, if you're not up for the full shebang, you can always try an oil vape on for size to get the smoking experience without breaking out a full dab rig setup.
Keep the Dab Going
Though it's fun to take part in a collective holiday with people who wind down the same way you do, you can keep the fun going after 7/10 has passed. 
After all, you don't need National Dab Day to break out your MJA rig and light up. 
Part of the fun in partaking is learning about new methods and trying on new rigs for size. You can learn more about dabbing on the MJA blog and hit up our shop for a brand-new piece ready to blaze on 7/10 and beyond.